DED staff joined the Franklin County Industrial Development Corporation team and city officials on a tour of downtown St. Albans where housing, commercial and streetscape improvements were accomplished with a variety of local, State and Federal programs and incentives. John Goldstein is on the bottom right. Courtesy photo.
by Joan Goldstein, Commissioner, Department of Economic Development Greetings! This summer, the Department of Economic Development (DED) team has restarted our regional visits beginning with travel to Bennington, Franklin, Rutland and Lamoille counties. Our tours have been a blend of business meetups, brownfield site visits, walking tours of TIF districts and networking events. Our Regional Development Corporation partners provide important local knowledge and facilitate business assistance in their communities, serving as satellites of the work that happens at the Agency of Commerce and Community Development (ACCD). It has been impactful to collaborate in person again after our COVID hiatus and we receive invaluable feedback during these regional visits.  
Our visits will continue through July and we look forward to our next stops in the Upper Valley and the Lake Champlain Islands in the coming weeks. 
We look forward to connecting with you in your community. 
First Capital Investment Program Applications Approved 
An initial round of 16 Capital Investment Program (CIP) applications have been approved following a multi-step evaluation and approval process. The approved funding grants $3 million for projects that support community recovery and revitalization efforts in six different counties and represent multiple sectors including housing improvements for low- and moderate-income households, arts and culture, outdoor recreation, accommodations and food service, health care, food distribution and agriculture. 
The Program aims to strengthen communities by reversing the harm caused by the COVID-19 pandemic with funding assistance for capital investments that will help businesses to recover, retain existing jobs and spur economic growth. Read the full press release and learn more about the approved projects. 
Additional applications remain under review for use of the remaining $7 million and will be announced as they are approved. In addition to the $10 million allocated for the CIP, the S.11 bill signed by the Governor on June 8, 2022, appropriates an additional $40 million in ARPA funding to create the Community Recovery and Revitalization grant program. This program will be similar to the existing CIP and further details will be made available in the coming months. 
Workforce Training Grants Available to On-Board and Upskill Staff 
The Vermont Training Program (VTP) helps fund innovative solutions to today's workforce challenges. VTP grants may cover up to 50% of expenses related to training and up-skilling staff, including employee wages for time spent training on the job. Training can be on-site or through an outside provider and funds can even be used to establish an in-house training or apprenticeship program. Learn how VHV utilized the Vermont Training Program to establish a nationally accredited construction apprenticeship program and certify its first graduates this year. 
VTP grants are available to businesses from all sectors to help Vermont employers create and maintain the skilled workforce needed in order to compete and grow. Visit the VTP webpage for more information and contact John Young to start your application. 
Export Grants Available to Increase International Sales and Marketing 
Grant funding is available to help small businesses increase export sales by reaching international customers. Watch the video to learn how four Vermont companies have used the State Trade Expansion Program (STEP) to support their sales and marketing activities. To grow their international presence, Kaden Apparel, Concepts NREC, Polhemus and Northern Reliability (now KORE Solutions) have leveraged activities such as participating in export training and consulting, identifying their next international markets, attending tradeshows (virtual, hybrid, and in-person), updating and enhancing their website and launching digital advertising campaigns.  
Find the full list of eligible activities and simple application materials online or contact Daegan Goodman with questions or to start an application. 
Webinar: Selling to the Vermont National Guard
Join VT PTAC and the Vermont National Guard on July 6th 12:00PM-12:45PM for an interactive lunchtime presentation on the process used by the Guard to procure goods and services.
The webinar will outline the various opportunities affiliated with working with the Vermont National Guard and how you can become a qualified vendor. 
Learn more about this webinar or view upcoming webinars.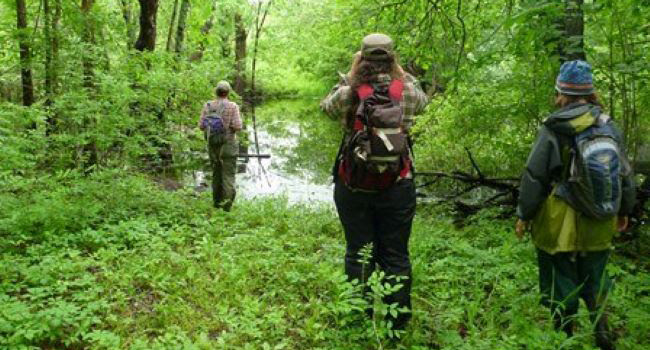 Feedback Requested on Updates to Wetlands Maps 
The Vermont Agency of Natural Resources Wetlands Program has posted draft Vermont Significant Wetlands Inventory (VSWI) updates and associated materials for feedback from interested parties including developers and housing advocates proposing construction activities near a wetland, for example. The State is working to make improvements on its existing map of protected wetlands so it can be better utilized for planning purposes. Improvements will include adding wetlands not currently depicted and revising the locations of existing wetlands to improve accuracy. 
The Program would like to receive your feedback before July 1 for consideration prior to the start of a formal rulemaking process (which includes another comment period). Please provide your feedback through the interactive map or comment form. 
6.24.222. Copyright © 2022 Vermont Department of Economic Development, All rights reserved. 1 National Life Dr. Montpelier
https://vermontbiz.com/news/2022/june/25/vermont-ded-program-updates-and-grant-opportunities